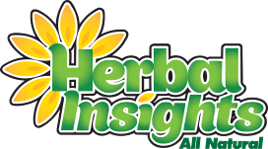 About
Herbal Insights products are designed by Joseph Rockman, MSOM, LMT (Master of Science in Oriental Medicine and Licensed Massage Therapist) who is a Licensed Acupuncturist and Massage Therapist with a Post Graduate degree in Chinese Herbal Medicine. Joseph has been in the health field since 1998. He has studied health sciences since 1988. From years of experience, he has put together formulations of herbs, minerals, and vitamins to bring a variety of remedies to the world. The products are designed to follow nutritional guidelines, Chinese herbal medicine principles, and cautions of western medicine interactions with drugs and/or food.
About Herbal Insights - Muscle Insight
Joseph has worked with many people over the years and realized one common thing with people who have pain and achiness on a regular basis. They have tight muscles and inflammation as a result of injuries, sports, work, or repetive stress on a particular muscle in their body. After years of treating the same types of injuries, he realized people were not replacing certain nutrition back into their body even when eating a good diet. Muscle Insight has been uniquely designed to balance the body and replenish certain nutritional aspects back into the body to alleviate mild muscle spasms and inflammation.
Inside the muscles, there are certain metebolic activites that take place everyday, but when the muscles have been exhausted or in spasm for long periods of time they hurt and the body feels tired. WIth that understanding, once the muscles have been alleviated of the these mild spasms and inflammation, the body will have a renewed sense of energy.
More products coming soon.
Links: www.channelqi.com