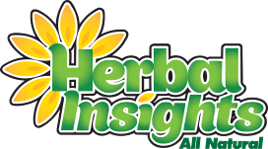 Terms & Conditions
Product Returns & Damages
Damages must be reported within 1 business day of receipt of your item and upon approval same items will be reshipped. Any items ordered and returned will be subject to a 10% restocking fee and billed for shipping costs incurred, if any.
Returned & Bounced Checks
Checks returned due to NSF/Insufficient Funds will warrant a $35.00 fee.
Satisfaction Guarantee: Terms and Conditions: If you are dissatisfied with the results obtained from an Herbal Insights product, return the unused portion in the original packaging (must include outer box with UPC code) along with dated receipt from the retail location it was purchased from and an explanation of dissatisfaction within 30 days of purchase to our corporate address for a full refund.
Note: Refunds will not exceed manufacturer's suggested retail price. One refund per order.